Subscribe to our monthly digest of articles and research on executive thought leadership.
CONVO is a quick-read, monthly email update
on articles, insights and research about how executives can better create thought leadership content and lead business-building industry conversations.
Edited by Chuck Kent, our Chief Conversation Officer, CONVO will provide useable, real-world examples and advice for B2B and B2C:
CXOs

Executive  leadership teams

Heads of Thought Leadership

Directors of Communication

Content marketing leaders
IN THE LATEST ISSUE OF CONVO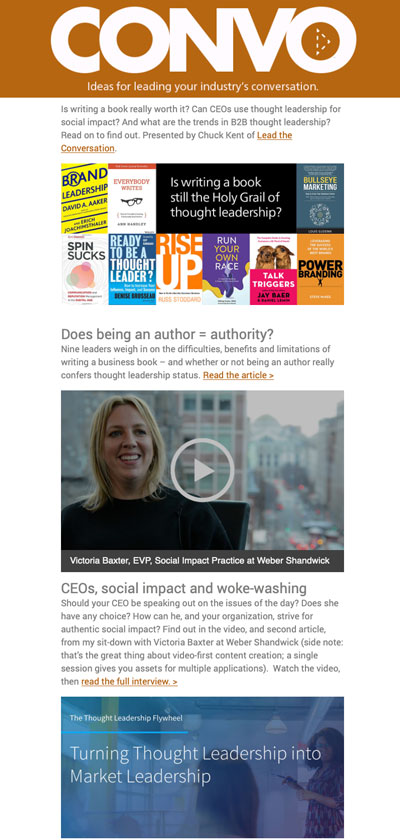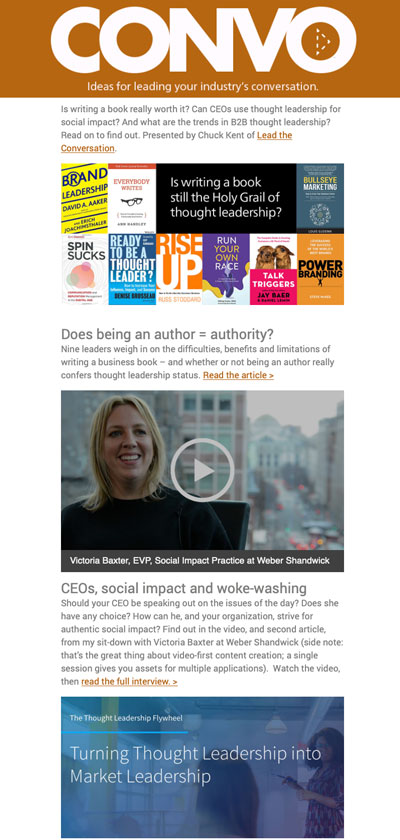 Lead the Conversation provides a practical way to develop authentic thought leadership content for busy executives. We also help the C-Suite create and lead industry conversations, to which they can invite other leaders, turning prospects into relationships. © Creative on Call, Inc.
We help top executives create:
Interview series
Videos
Bylined articles
Blog posts
Podcasts
All forms of content